Click here to watch the 10:45am Sunday Morning Worship Service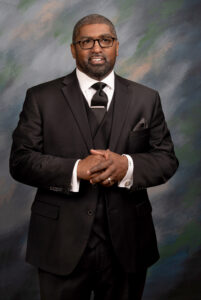 Warm welcome to our new Senior Pastor
Reverend Shelton W. Scott and
Lady Tanisha Scott
It is with great pleasure that the Bible Tabernacle Christian Center family extends a special welcome and congratulations to our new Senior Pastor, Reverend Shelton W. Scott, his wife Lady Tanisha Scott.
We look forward to welcoming Pastor Shelton, and the many gifts and graces he will bring to this ministry at BTCC.
We would like to thank Bishop Carl Scott and Lady Diane Scott for their faithfulness in serving the church for over 40 years.