Click here to join us for our Sunday Morning Worship Service at 10:45am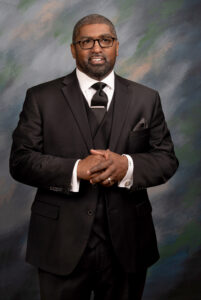 I greet you in the name of our Lord Jesus.
Welcome to the Bible Tabernacle Christian Center (BTCC), York, Pennsylvania website!
We invite you to our Sunday morning worship service; come as you are and be reminded of God's abundant love freely given to you! It doesn't matter if you have been a lifelong Christian or have never attended church; you are a beloved child of God.
We pray that you will grow to know God and experience his closeness in our worship service through messages from the Word of God. We believe that every person has a God-given purpose inside of them. When God's Spirit moves on us, we move closer to God's Plan for our lives. We believe God is our heavenly Father and cares about every area of our lives.
Join us for our Sunday morning worship service at 10:45 am. Our service provides an opportunity to experience more of the height, depth, and breadth of God's love for us and the world.
Thank you for taking the time to check out our church website.
Faithfully yours in Christ,
Reverend Shelton W. Scott, Senior Pastor
Join us for our worship service Sunday at 10:45am in person or via stream.
Bible Tabernacle Christian Center
"Where the Word of God is changing lives"