Click here to join us for our Sunday Morning Worship Service at 10:45am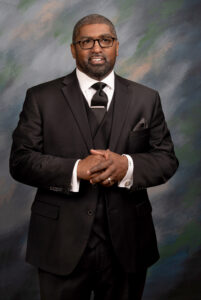 I greet you in the name of our Lord Jesus.
We hope that you can join us for the full spectrum of worship services. Our service provides an opportunity to experience more of the height, depth, and breadth of God's love for us and for the world.

We also encourage you to consider someone who might be enriched by this opportunity to worship with us—a friend, neighbor or family member—and invite them to come with you.
Let us strive to become the person and the church that God wants us to be. Let us keep our focus on Jesus Christ and His Word. Let us serve Him with gladness. See you in worship. May God's blessing be with you now and always.
Faithfully yours in Christ,
Reverend Shelton W. Scott, Senior Pastor
Join us for our worship service Sunday at 10:45am in person or via stream.
Bible Tabernacle Christian Center
"Where the Word of God is changing lives"